Back to Home Page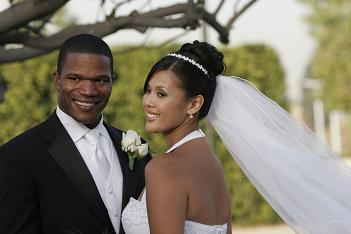 Bernadette and Michael are looking at the main camera during the photo shoot.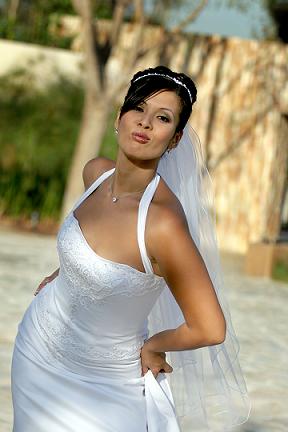 Strike a pose!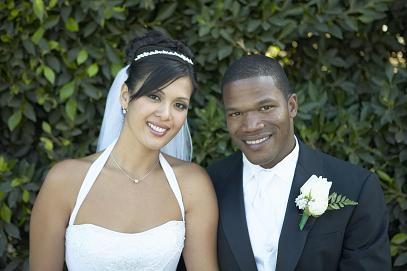 In this picture Michael thinks Bernadette is sitting on her wedding bouquet.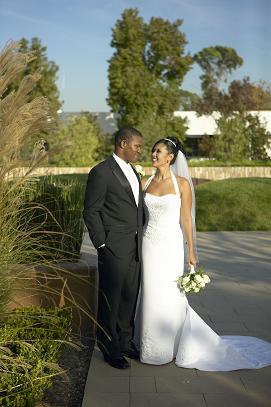 This was the first wedding photo on the internet. Some of you may recognize it from Bernadette's MySpace page.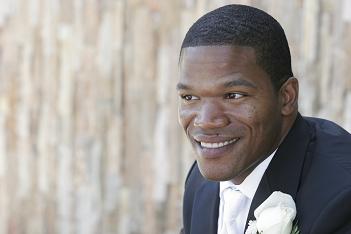 This is Michael gazing at his Bride-to-be during the photo shoot two hours before the wedding.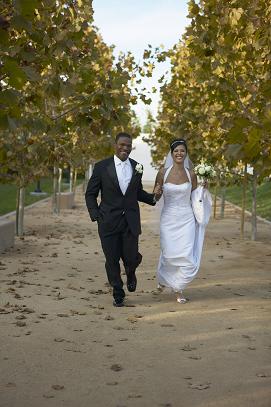 One hour before the wedding Michael and Bernadette decided to elope but came to their senses when the photographer busted them and took this picture. All they could do was laugh.
Back to Home Page