Back to Home Page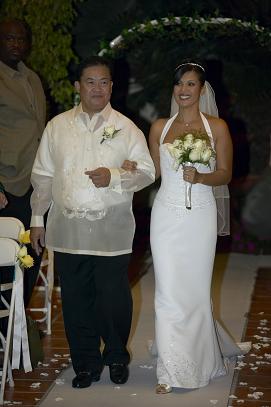 Bernadette walks down the isle with her Dad.
Michael, Bernadette, and guests pray before wedding ceremony. Both are very nervous at this point.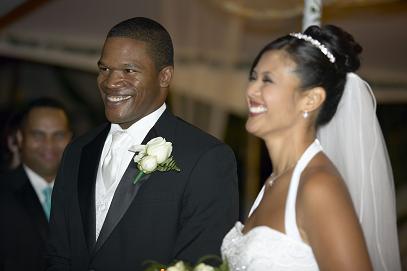 Michael's Father says something to relax them both before the vows.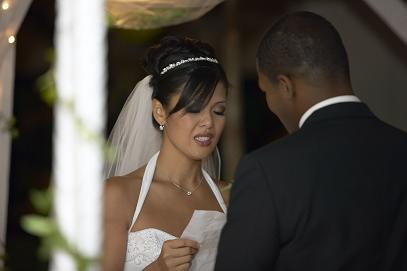 Bernedette says her vows to Michael.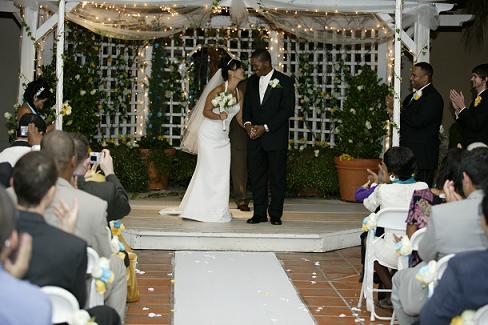 Friends and family applaud after Michael and Bernadette are announced husband and wife for the first time.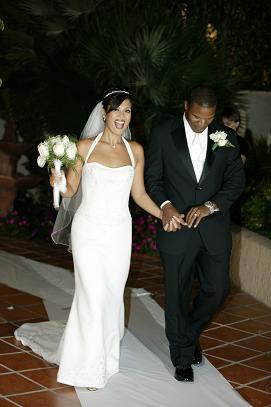 Bernadette is gorgeous in her dress… absolutely gorgeous! Michael checks his watch as he is anxious to start his honeymoon with his beautiful wife.
Back to Home Page