Back to Home Page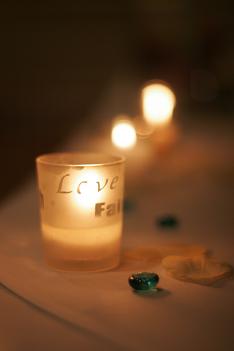 Love Candle on one of the tables at our ceremony.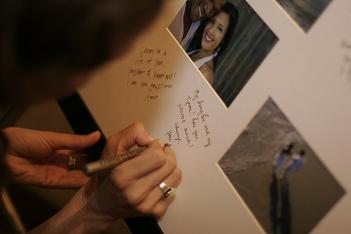 Thanks for signing our Engagement pictures!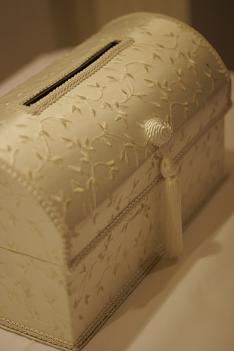 Thanks for all the cards and letters.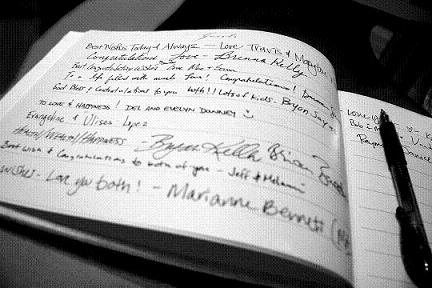 Thanks for signing in. Do you recognize your handwriting?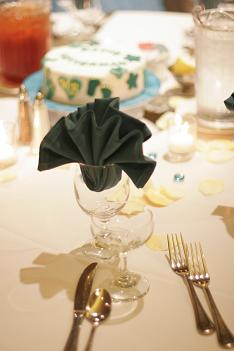 Teal Wedding Napkin to match the color theme of the wedding... look at the cake centerpiece in the background!!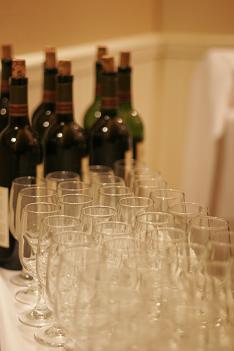 We had wine for those who enjoy its taste.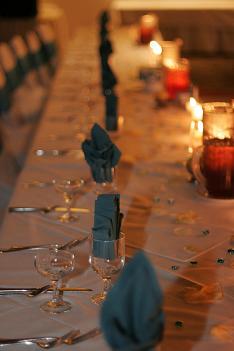 The Groomsmen and Bridesmaids table just before the grand entrance and crazy dancing.
Back to Home Page