Back to Home Page
Some Honeymoon Photos...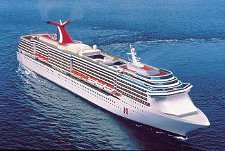 We took our honeymoon on this Carnival Pride cruise ship and loved every moment of it.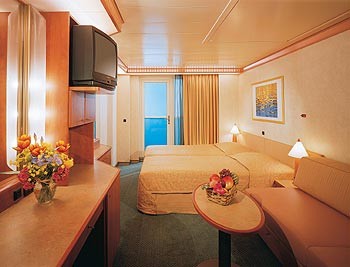 This is our room on the ship.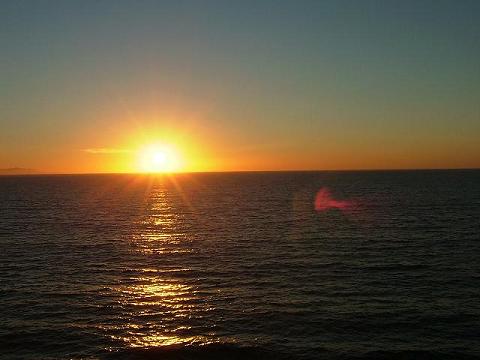 We took this picture from the balcony of our room the first sunset on the ship. It was truly a great start to our honeymoon.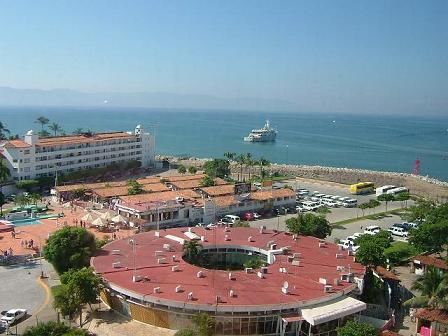 Puerto Vallarta! This was our first stop.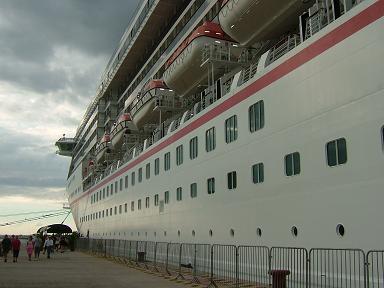 We took a picture of our ship looking one way…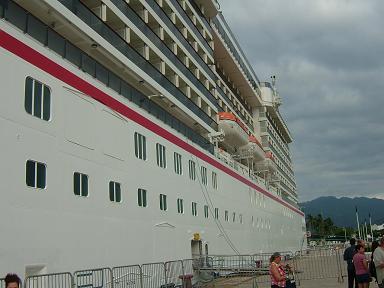 …and standing in the same spot we took a picture looking the other way.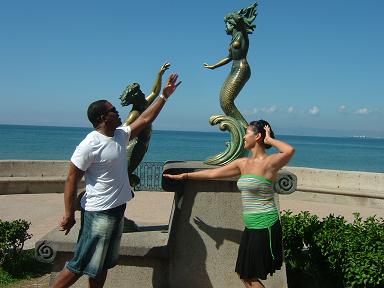 Look long and hard at this picture. Can you tell which statues are us? [Michael is the statue with shades. The green tube top statue is actually Bernadette.]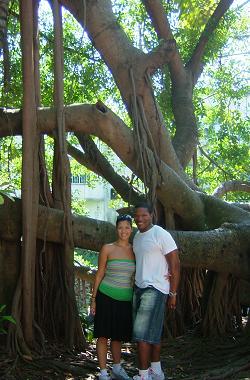 We needed some shade.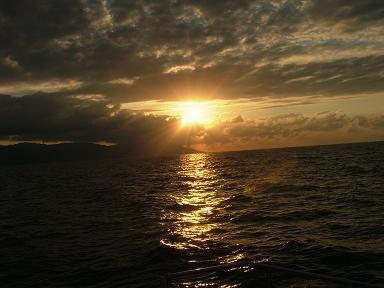 For our first dinner (off the ship) we booked a special excursion to a remote island off the cost of Puerto Vallarta. There are no roads on this island and is only accessible by boat. During our one hour boat ride to the island we snapped this photo on the party deck.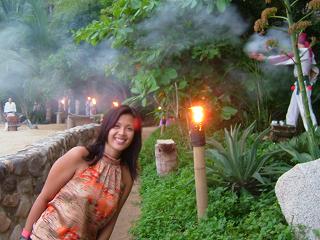 Bernadette and I were starving when we landed on the island. We took this photo while walking to our table.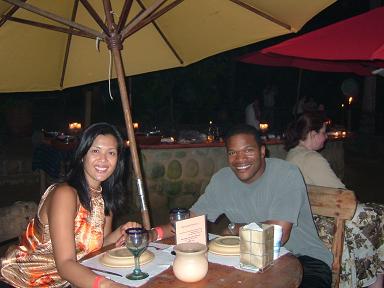 We weren't smiling because we were about to eat. Check out the view on the other side of this table… (see photo below).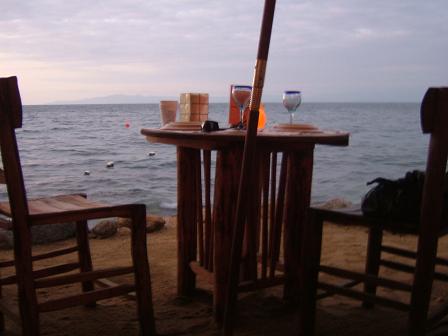 Amazing!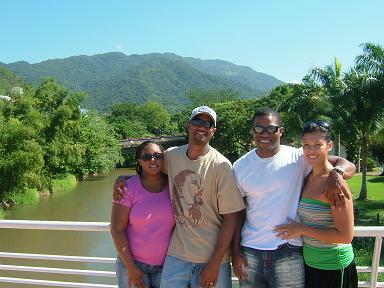 Some friends we met during the honeymoon. Really cool Christian people.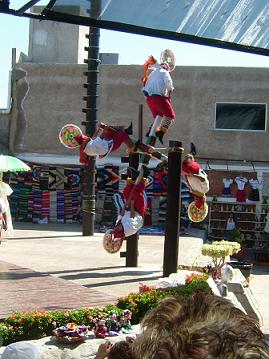 Mazatlan welcome celebration! These guys were going in circles on the bar.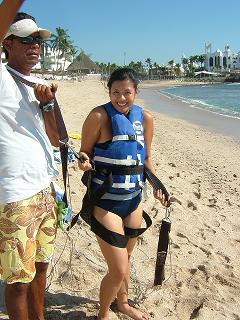 Bernadette prepares for parasailing.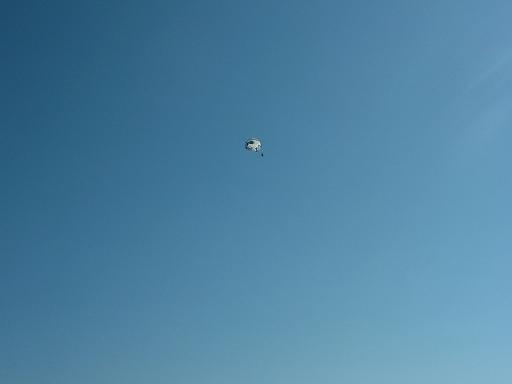 Yep, that's Bernadette.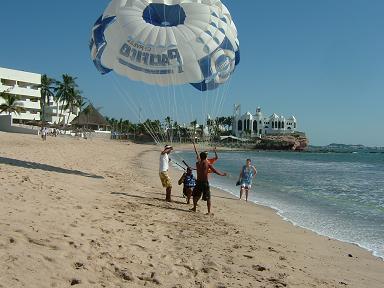 Michael prepares for parasailing.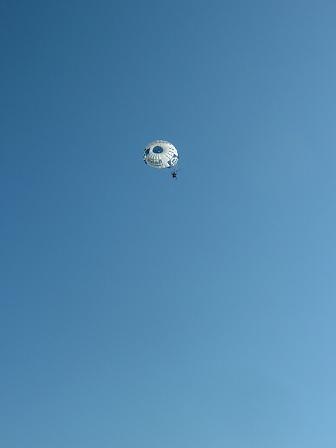 Bernadette sailed higher than I did. The guys working the boat had a crush on her.
We stopped by this church to give thanks for such a great honeymoon. We also thanked God for watching over us while parasailing. We truly had a wonderful honeymoon and can't wait until we can do it again for one of our anniversaries.
Back to Home Page